Q-BetterBollinger NT8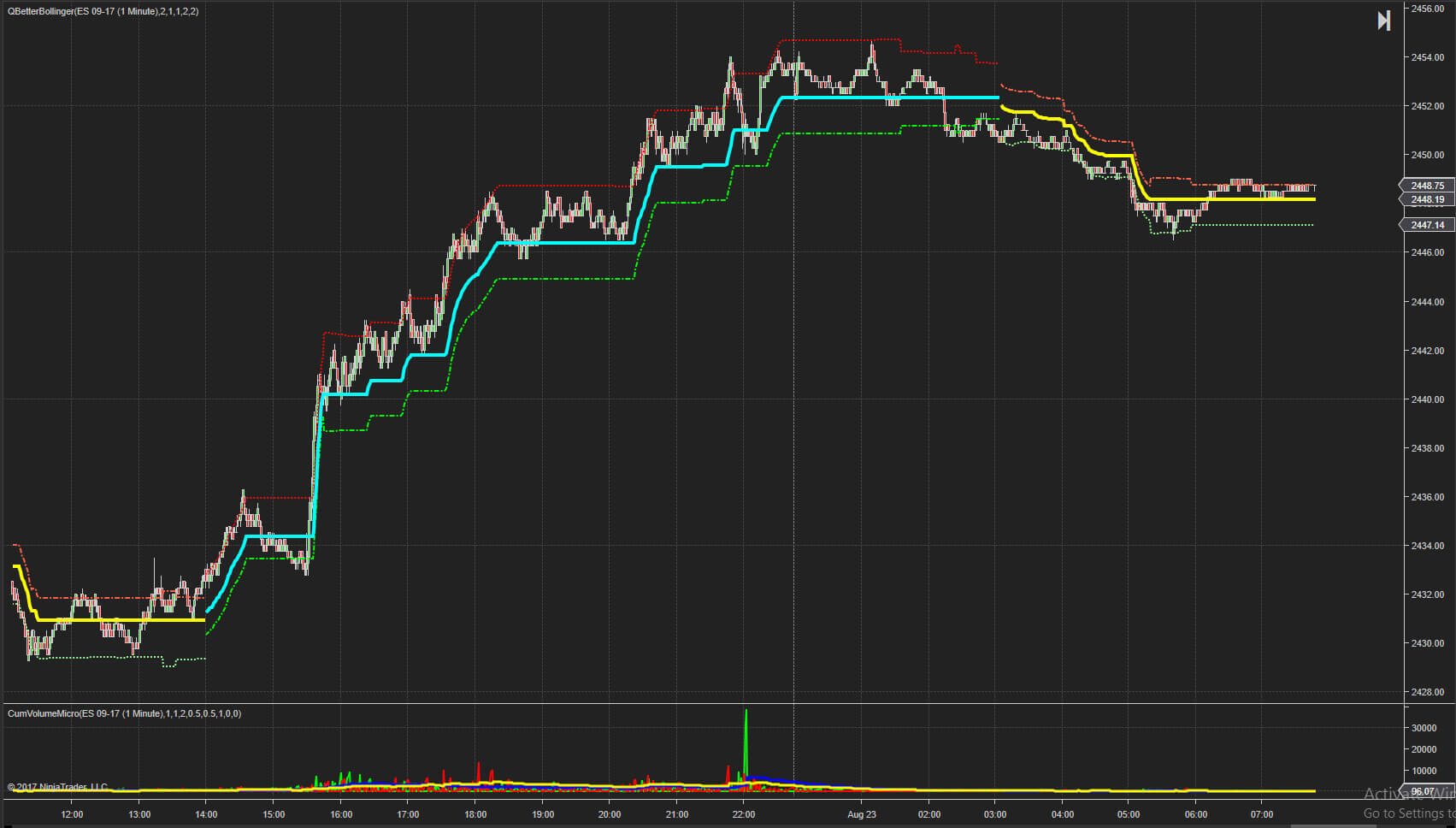 Bollinger Bands is an effective and very popular indicator based on a moving average and a volatility measure above and below the average.
Indicators based on moving averages generally suffers from tardiness. Being slow does not help anyone get anywhere fast, especially our trading success.
Our Better-Bollinger Indicator succeeds in this goal by replacing the moving average with our Proprietary smoothing algorithm and replacing the volatility forecast with our Proprietary volatility forecasting model.
Effective smoothing removes most of the whipsaw associated with averages and trend-following indicators without slowing it down too much.
Effectively forecasting the volatility allows for better range forecasts. Using a measure of the past average for this goal leaves our indicator lagging behind.
Combining the above allows us to also accurately detect trend changes.
So , we have an indicator that detect trend changes fast and accurately , we remove the noise and whipsaw effect and we have a very accurate volatility forecast that adapts fast and efficiently to changing market conditions.
Please follow and like us:
Download Details
Q-BetterBollinger NT8
3 sales
Download cart