Q-Micro Trends NT8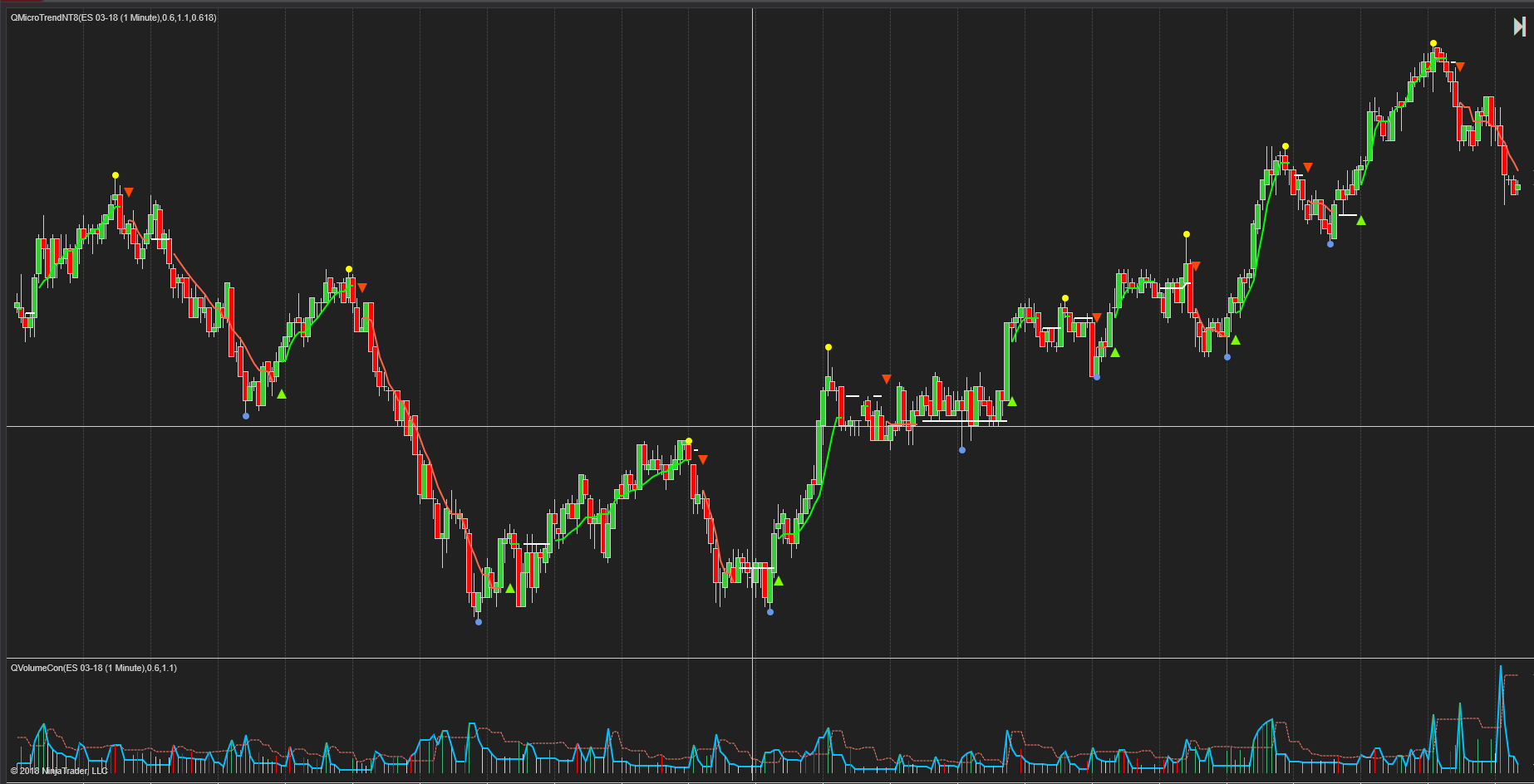 Micro Trends for NT8  finds very short term Momentum trade – set -ups .
Once an arrow Up or Down is plotted the price generally moves in the direction of the trend for a couple of ticks.
It also plots the previous cycle high or low with color coded dots. Please note – these plots are plotted in retrospect.
Please follow and like us:
Download Details
Q-Micro Trends NT8
4 sales
Download cart